Black River Safari South Coast
St Elizabeth Highlight Tours Jamaica.
---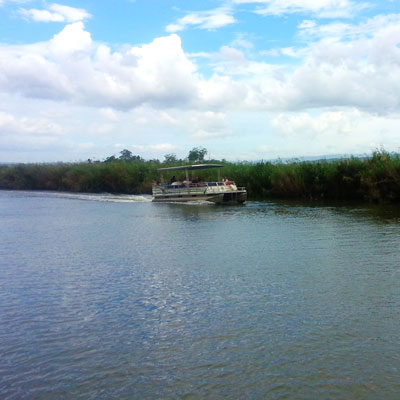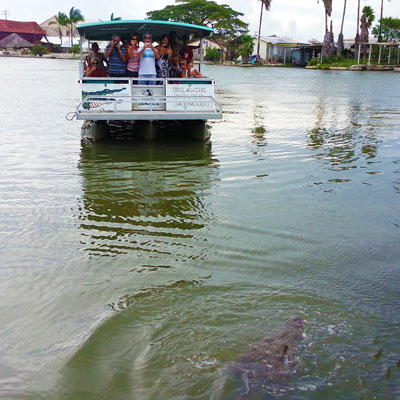 Black River Safari South Coast St Elizabeth Jamaica
Black River is the capital of St. Elizabeth Parish, in southwestern Jamaica which offers visitors an exciting six-mile trip up the Black River to see its wildlife and complex ecosystem. Your Black River Safari tour takes you six miles up the river and return, during which a tour introduction will be given by your captain/ tour guide on both the ecology and a little history of the area. Over 100 species of birds have been recorded in the Black River morass and many are seen during your trip. The endangered American Crocodile inhabits the area and sightings are very very frequent. The wetland vegetation is of special interest with three species of mangrove, Thatch palms, Royal palms and freshwater swamp forest dominating. The mangroves that grow close to the banks of the river are a haven for over 100 species of birds, crabs, fishes, frogs, crocodiles and other wildlife. We will provide you with roundtrip transportation from your hotels/resort to Black River Safari location. The prices below will include transportation or package which include fee.
You will choose the Booking form according to your location, either at a Hotel, Private House, Village or Coming on a cruise ship.
Tour Highlights:

Tour can be combine with other attraction
Sightseeing stop for photos
Lunch stop at Local Restaurant
Bring watershoe, swim suit, towels

The prices below are for transportation only and package rates. Choose the hotel location to match prices.

| Hotels/Cruise Port | I-4 Persons / Not Per-Person | 5 & Up Per-Person | Package Rate per-person |
| --- | --- | --- | --- |
| Montego Bay | US$240.00 | US$60.00 | US$80.00 per-person / 4 persons up |
| Ocho Rios | US$280.00 | US$70.00 | US$90.00 per-person / 4 persons up |
| Falmouth | US$250.00 | US$65.00 | US$85.00 per-person / 4 persons up |
| Grand Palladium | US$200.00 | US$55.00 | US$75.00 per-person / 4 persons up |
| Negril | US$200.00 | US$55.00 | US$75.00 per-person / 4 persons up |
| Rose Hall Hotels | US$240.00 | US$55.00 | US$75.00 per-person / 4 persons up |
| Runaway Bay | US$270.00 | US$65.00 | US$85.00 per-person / 4 persons up |

---
---