Floyd's Pelican Bar South Coast
St Elizabeth Highlight Tours Jamaica.
---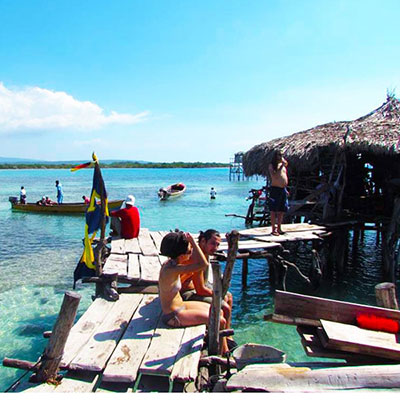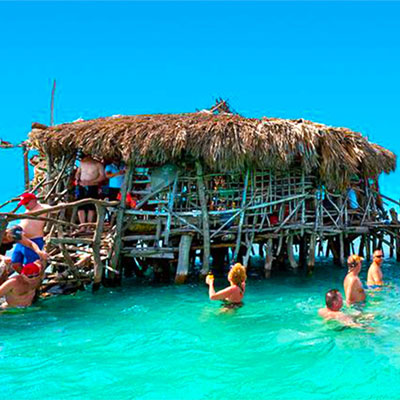 Floyd's Pelican Bar South Coast St Elizabeth Jamaica
Floyd's Pelican Bar is located in Parottee Bay on the South Coast of Jamaica and has to be one of the most unique places to eat and have a drink in the entire world. Its a hut erected on a shoal three quarters of a mile at sea, the Pelican Bar is the vision become local institution of Delroy Forbes (a.k.a. Floyd), a fisherman from the remote seaside village of Parottee. With a 20 minute boat ride to the Pelican Bar. This one of a kind restaurant has the freshest seafood available which is caught and made to order as you wait. We will provide you with roundtrip transportation from your hotels/resort to Floyd's Pelican Bar location. The prices below will include transportation or package which include Boat fee.
You will choose the Booking form according to your location, either at a Hotel, Private House, Village or Coming on a cruise ship.
Tour Highlights:

Tour can be combine with other attraction
Sightseeing stop for photos
Lunch stop at Local Restaurant
Bring watershoe, swim suit, towels

The prices below are for transportation only and package rates. Choose the hotel location to match prices.

| Hotels/Cruise Port | I-4 Persons / Not Per-Person | 5 & Up Per-Person | Package Rate per-person |
| --- | --- | --- | --- |
| Montego Bay | US$240.00 | US$60.00 | US$75.00 per-person / 4 persons up |
| Ocho Rios | US$280.00 | US$70.00 | US$85.00 per-person / 4 persons up |
| Falmouth | US$250.00 | US$65.00 | US$80.00 per-person / 4 persons up |
| Grand Palladium | US$200.00 | US$50.00 | US$65.00 per-person / 4 persons up |
| Negril | US$200.00 | US$50.00 | US$65.00 per-person / 4 persons up |
| Rose Hall Hotels | US$240.00 | US$60.00 | US$75.00 per-person / 4 persons up |
| Runaway Bay | US$270.00 | US$55.00 | US$70.00 per-person / 4 persons up |

---
---